Venue Address: Sheridan St. - Dania, FL


Promotion: HBS Productions/WBUS
Event: In Concert

Also Performing:
Badfinger
David Pomeranz

Setlist:
Tightrope Ride
Love Me Two Times
Light My Fire
(Incomplete)

Recordings / Film:
Unavailable

Photographers:
Unavailable

Reviews / Info:
-The Doors are advertised as 'The Group That Made Jackie Gleason Appear At A Decency Rally At The Orange Bowl'.
-7:30pm scheduled start time.
-Lights by 'White Indigo'.
-This performance is said to have been broadcast on WBUS-FM.


ARCHIVE/MEMORABILIA:
---
HANDBILL: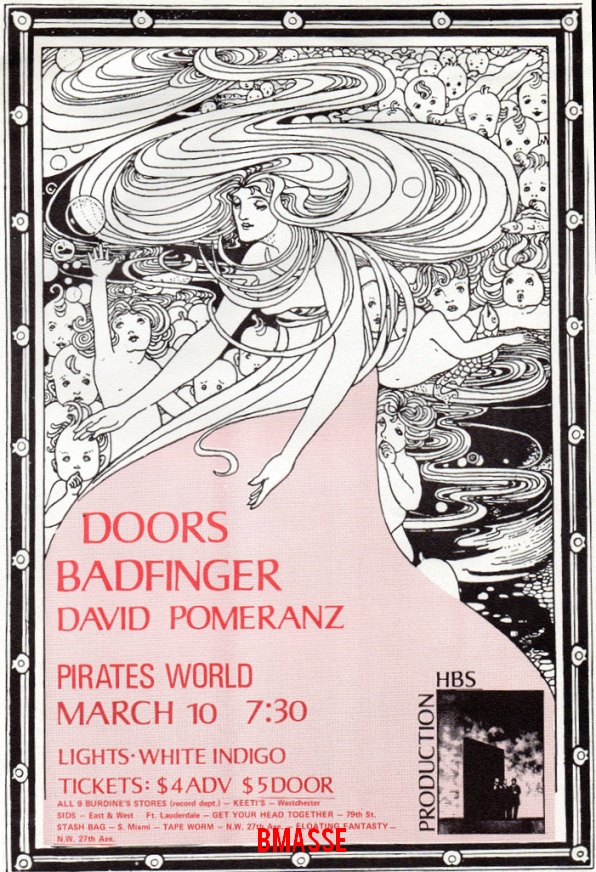 Contributed By:
Bob Masse
---