Venue Address: 8572 Sunset Blvd. - West Hollywood, CA
Promotion: The Trip
Event: In Concert

Also Performing:
The Velvet Underground & Nico
Modern Folk Quartet

Info:
-Elmer Valentine and his business partners open this venue in April 1965.
-The Doors are hired as an opening act for The Velvet Underground & Nico to replace The Mothers.
-Exact performance dates may never have been scheduled.
-This venue closes on May 13th and The Doors performances are cancelled.
-The Trip re-opens in June 1966 under new management.


ARCHIVE/MEMORABILIA:
---
ARTICLE:
Newspaper:
KRLA Beat
Author:
Editor
Publish Date:
June 4th - 1966
Copyright © KRLA Beat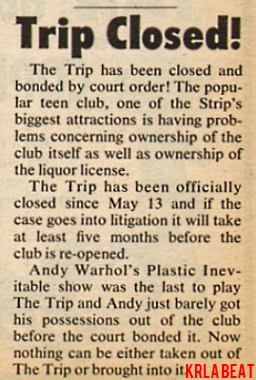 Contributed By:
KRLA Beat
PRINT AD #1: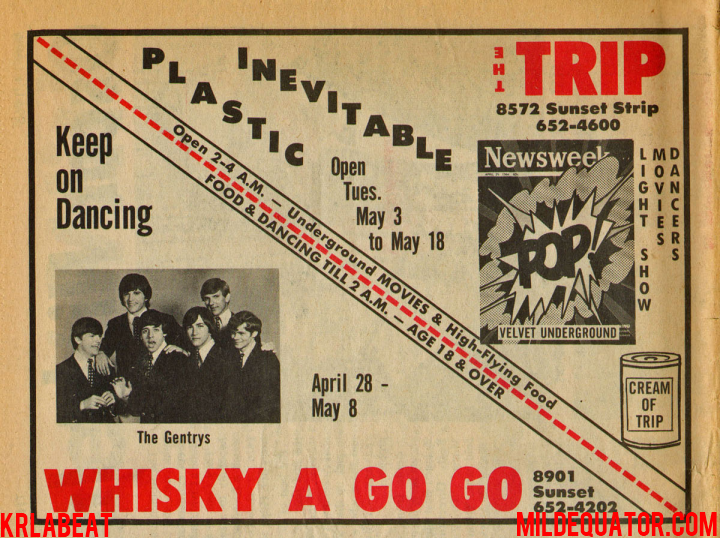 Contributed By:
KRLA Beat
PRINT AD #1: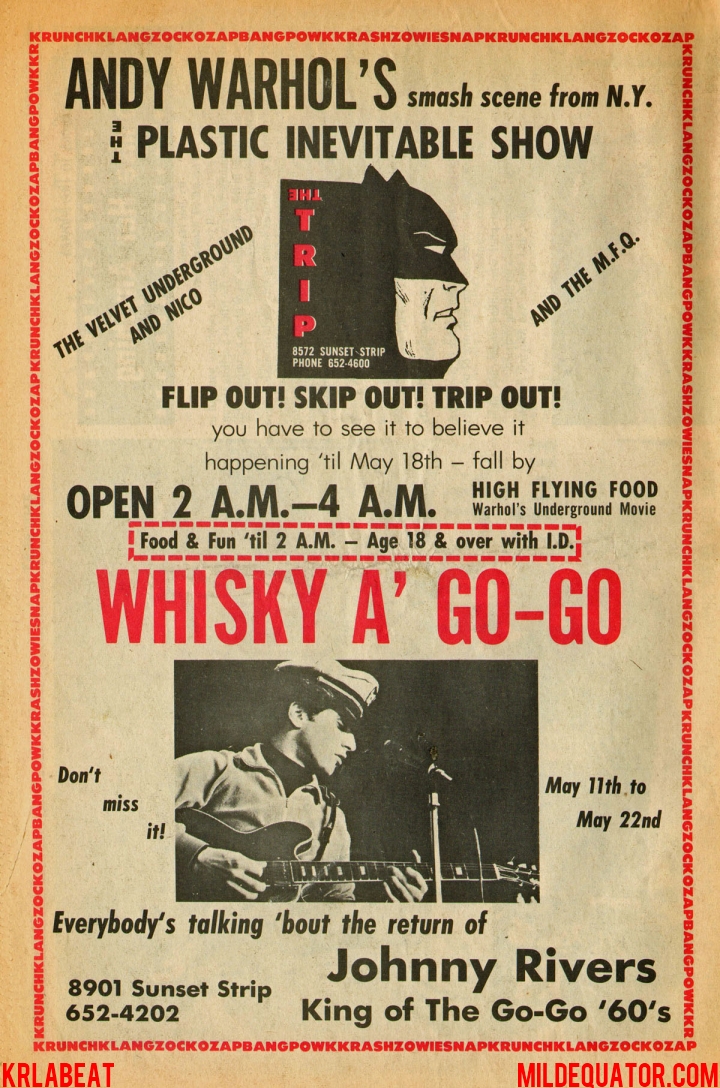 Contributed By:
KRLA Beat
---