Venue Address: 3400 Civic Center Blvd. - Philadelphia, PA
Promotion: Music Fair Enterprises
Event: In Concert

Also Performing:
Pacific Gas & Electric

Info:
-This performance is cancelled due to circumstances regarding The Doors performance in Miami on March 3rd.
-Music Fair Enterprises attempts to reschedule this performance for both March 18th & 19th at The Spectrum but fails.


ARCHIVE/MEMORABILIA:
---
TYPE AD: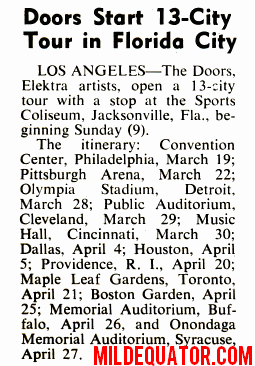 PRINT AD: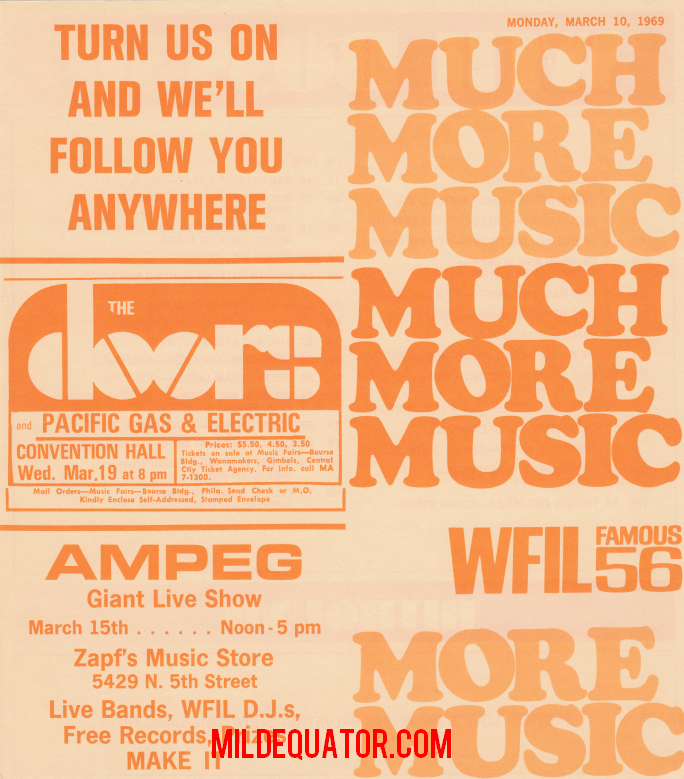 Contributed By: MildEquator.com
---