Venue Address: 1073 N. Benson Rd. - Faifield, CT
Promotion: Belkin Productions
Event: In Concert

Also Performing:
Unknown

Info:
-7:30pm scheduled start time.
-Outdoor performance.
-This show is cancelled due to concerns from the University's board of trustees, an issue stemming from the Miami incident.
-Students strongly protest the cancellation of this show but do not succeed in having The Doors perform.
-Meanwhile in New Haven, Jim Morrison is still wanted for his failure to appear in court following his arrest in 1967.


ARCHIVE/MEMORABILIA:
---
ARTICLE:
Newspaper:
Unknown
Author:
Unknown
Publish Date:
Unknown - 1970
Copyright © Unknown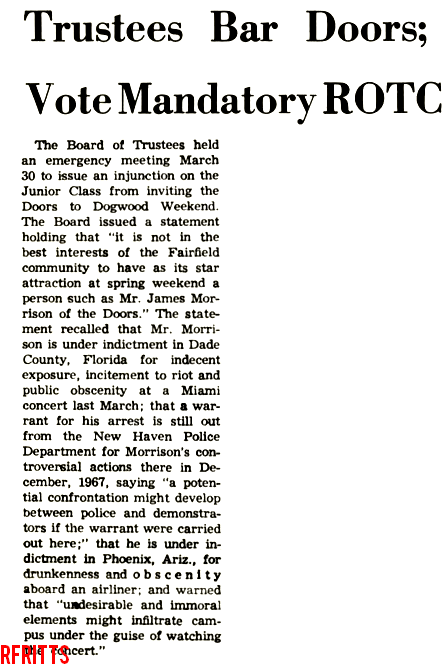 Contributed By: RFritts
TICKET #1: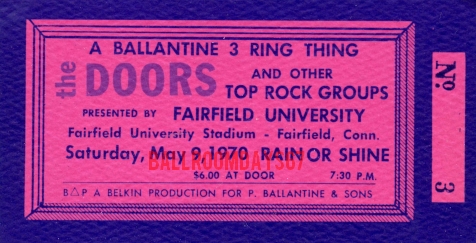 Contributed By:
BallroomDays67
TICKET #2: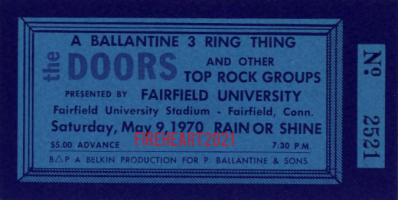 Contributed By:
FireHeart2021
---